What is Matrix❓🤔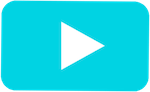 Connecting 🖥️📱💻
Alternatively you may connect using the fancy self-hosted Matrix client
See the list of available Desktop and Mobile apps
👉To help combat spam, we will not be opening up registrations at this time. Instead, you have a couple of options.
Sign in via OAuth using your own GitHub or Google account
Sign in using your existing Matrix account
Token Registration
If you were given a registration token you can create your unique @username:kode.im Matrix account on the registration page.
---
X.509 Certificate
SHA1 Fingerprint=FB:B5:51:4B:2B:80:41:C3:4A:9D:7E:B2:9C:A4:2B:55:19:A6:D7:7D
---